Lockbox (ECP) Webinar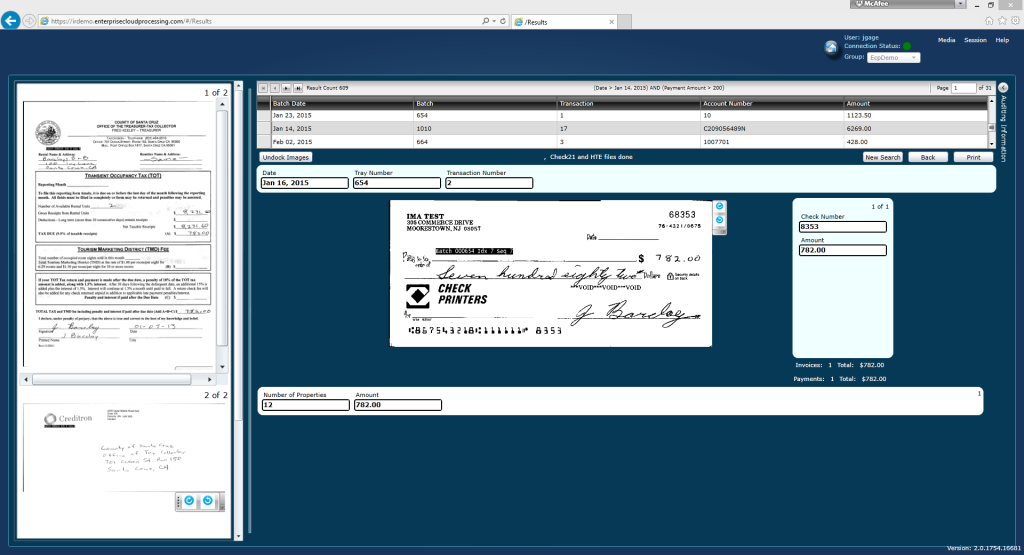 Archived
Date:
Time:
Presenters:
Speakers will include Jon Gage, Sr. Business Solutions Architect at Creditron. Jon will discuss the features and benefits of the ECP for Lockbox product and conduct a short demo of the platform.
What You Will Learn
Break free from the chains of outdated, under-supported lockbox platforms!
Traditional lockbox processing solutions haven't changed in years. Clients are too often faced with:
Outdated technology that can't keep up with your customers' demands
Expensive platform upgrades that repeatedly drive up operating costs
Managing multiple processing platforms depending on the type of customer being processed
Obsolete databases & data architecture exposing serious security risks
There is an alternative!
Join Creditron as we showcase our powerful web-based lockbox platform, Enterprise Cloud Processing.
ECP for Lockbox offers a huge degree of flexibility and control while streamlining your work flow. Attendees will learn about the latest technologies that allow you to do process all of your work on a single, modern platform. Join us for a live demo and find out why everybody is talking about ECP!
Webinar starts at 2:00 PM EST.
Please request access to this webinar Recording by filling in the form: